23 Mar

RISHABH SACHDEVA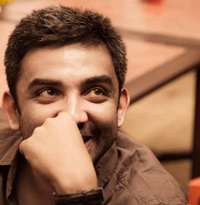 Rishabh believes in the power of ideas to positively shape the world. A Mechanical engineer and an MBA by training, his professional background lies in business strategy, innovation and design thinking.
He has also had an interesting stint with entrepreneurship and is always exploring new boundaries as a creator, like when he is using MS Powerpoint as an art medium.
It is in bringing together his diverse interests and shaping something useful and holistic, that he finds the most joy in.