17 Mar

Rebecca Kaduru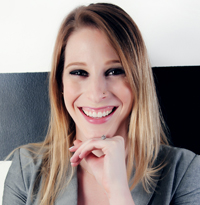 After graduating Magna Cum Laude from Santa Clara University in 2009, Rebecca moved to Cairo, Egypt to pursue a Masters of Arts in Political Science on fellowship at The American University in Cairo.
In 2010 she moved to Uganda to work for Educate!, an NGO that teaches social entrepreneurship in secondary schools. Here, Rebecca established a social return on investment system for program beneficiaries and assisted with the implementation of a national Social Entrepreneurship curriculum in partnership with the ILO that is now available as an A-Level course in Ugandan secondary schools.
Since founding KadAfrica, Rebecca has provided monitoring and evaluation consulting to various NGOs in Uganda, Rwanda, South Sudan, Sudan, and Somalia where she has worked as both a researcher and an analyst with a specialty in agriculture market mapping. Most recently, Rebecca served as the Director of Public Affairs Research at Ipsos Uganda, before coming to KadAfrica full-time.
She brings her program development and monitoring and evaluation skills to KadAfrica to ensure a maximization of resources for effectiveness of outcomes.
Rebecca represented KadAfrica at the 2015 SPRING Accelerator, and is a 2014 Unreasonable Fellow.