Stefano Granata – President Gruppo Cooperativo CGM
---


ACRA is an Italian NGO aiming to remove poverty through sustainable, innovative solutions. In particular, the organization focuses on market-based solutions with high social and economic impact.
In its development work in Africa, Central and Latina America, Asia and Europe, ACRA creates and strengthens social enterprise ventures as powerful agents of change.
In the countries the organization works in, it strives to build and cultivate dynamic ecosystems for social innovation where social enterprise can grow.
ACRA supports the social enterprise movement and builds learning corridors between Regions, facilitating the scaling up of social enterprises across geographies, focusing on transfer of business models.
---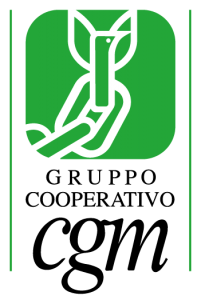 The Gruppo Cooperativo CGM Consorzio Gino Mattarelli today represents the most articulated network of social enterprises in Italy. Born in 1987, the CGM group currently includes over 10,000 operational units both in northern and southern Italy. 69 consortia are part of the corporate structure of the CGM group which, to date, comprises nearly a thousand social enterprises.
For 30 years, the CGM Cooperative Group has been committed to ensuring its members and cooperatives the full development of their potential. CGM accompanies its consortia and cooperatives with consulting and training activities. It operates together with its network both at the national and the international level.
---


Organizational partner
Opes Impact Fund (Opes Foundation, www.opesfund.eu) was born in 2013 to introduce and spread the Social Impact Investing approach in Italy.
Opes collects philanthropic capital, which is deployed for investments in companies aimed at fostering social inclusion and capable of achieving a significant lasting impact.
In particular, Opes investments focus on early stage companies, which are the most affected by the misalignment between investment needs and capital availability.
In the first two years of activity, Opes has made investments in India and East and sub-Saharan Africa (Kenya, Uganda, Tanzania). In the coming years, it will gradually expand its geographical focus both in Italy and other emerging countries.