30 Mar

Laura Catana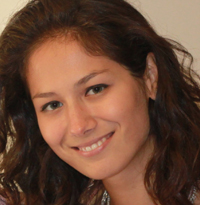 Laura is an energetic social intrapreneur born and raised in Romania, where she led various youth empowerment and community development projects during her highschool and university years. She studied Sociology in Romania and Sweden and pursued a Master's programme in Italy on Social Enterprise Management.
Passionate about contributing to positive change in the society, Laura joined Ashoka in 2014 to coordinate "This Works" supporting the scale-up of innovative solutions for employment in Southern Europe. In 2015, she started the Fellowship program for Ashoka Italy and this year she'll be launching Ashoka Romania and support new activities in Luxembourg.
Prior to Ashoka, Laura worked at the European Commission where she contributed to the set up of a 90m euro EU fund for social enterprises. Currently she represents Ashoka in the European Commission's Expert Group on Social Entrepreneurship where she is the rapporteur of one of the four working groups focusing on the external dimension of social enterprises.