16 May

Katarína Dudžáková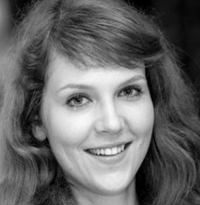 In the light of the countless social and environmental challenges our society faces today, Katarina believes  social entrepreneurship has become the only way how we can do business. After finishing her Master of Strategic Entrepreneurship at Rotterdam School of Management, she started as a business developer at Enviu where she can realize her passion for social entrepreneurship and make a difference. Involved in multiple projects, she has "lived" the various stages of the Enviu process, ranging from co-creation to business development.
Given her business education, Katarina has shown great strength in applying business skills in a social context. Moreover, she initiatively takes up and co-organizes events and workshops related to causes she is passionate about. What she enjoys the most is helping people uncover their true potential.
She devotes her free time to a blog platform she recently started with her team and which has the ultimate ambition to inspire urban youth with powerful stories of young social innovators from all over the world, intertwined with practical tips on how to live a more conscious and sustainable life.