09 May

Guglielmo Apolloni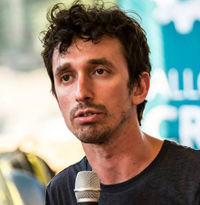 Guglielmo is a Designer and Social Proto-Entrepreneur. As Designer he's working mainly with Somos Más, international agency harnessing collective intelligence for the benefit of social Ecosystems. With this object, in his work Guglielmo combines four words ¬ #diffuse #creativity #design #thinking ¬ to enable people to use own creativity in group to build solutions to their challenges, and be resilient for the next ones.
As Social Proto-Entrepreneur he co-founded School Raising, the first Italian crowdfunding platform for school projects, and Mitosis, a "family feeling" co-working space in Berlin.
Following a research made by Ashoka Italy in Feb 2015, Guglielmo is one of the first 12 more connected changemakers in Italy.