02 May

Francesco Abbà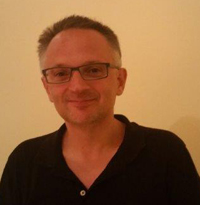 Francesco Abbà, Milanese by birth, boasts an extensive experience both as consultant and trainer on financial and management issues within social enterprises.
He became partner and elected as member of the Board of directors in some cooperatives and consortiums in the Milan area (such as Spazio Aperto Servizi coop., Aurora 2000 coop., Chico Mendes coop., SIS Consortium) with specific empowerment on financial and economic activities.
Since 2010 Francesco sits on the Board of CGM Finance – holding company of the largest social enterprises network in Italy, of which he was elected President in 2014.
At the beginning of 2010 he also started experimenting in innovative fields of social cooperation: slight healthcare (2011 – CEO of Welfare Milano, a social enterprise operating a medical clinic) and social housing (2012 – Founder and President of Oikos consortium, currently working on the restoration of a building owned by the curia, with the aim of addressing the restyled building to social housing and catering, generating employment for disadvantaged people).