06 May

Claudio Di Benedetto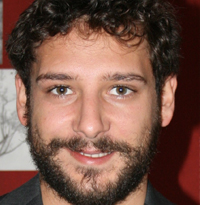 Claudio Di Benedetto, bachelor's degree in management engineering, works as Project Engineer for Engineers without Borders – Milano , a non profit organization dedicated to sustainable development projects in developing countries. Within the organization he also works in research, training and implementation of social business activities  both in Italy and developing countries.
Since 2013 is a PHD Candidate at Politecnico di Milano – Management Engineering Department running research activities in the CSR sector, with a particular emphasis on the role of for profit enterprises in the development of Base of the Pyramid (BoP) new social enterprises. Claudio is also a member of TIRESIA, the Politecnico di Milano research group dedicated to the study of social innovation. He's also teaching assistant at Politecnico di Milano.